New Term, New Students
With the arrival of a new term, The Iver Makeup Academy is buzzing with anticipation and excitement. As we open our doors to a fresh group of aspiring makeup artists, we can't help but feel invigorated by the energy and potential they bring.
Have you ever wondered how to join one of our courses here at The Iver Makeup Academy? Below is a short step by step of how our enrolment process works.
Meeting with Principal Liz Tagg-Wooster: Your journey starts with a Zoom call with our Principal, Liz Tagg-Wooster. During this conversation, Liz will walk you through our range of courses, helping you identify the one that aligns best with your interests and goals. This is your chance to ask any questions you may have, and Liz will provide insights into the courses as well as potential career paths after graduation.
Portfolio Submission: We ask you to submit a portfolio of your artistic work, which can encompass various art forms. This portfolio helps us assess your creative abilities and interests. If you don't have a portfolio yet, we recommend joining our Taster Weekend. This immersive experience offers a glimpse into our course structure, ensuring you're comfortable with our curriculum and possess the necessary artistic aptitude.
Course Offer: Following a successful consultation and portfolio assessment, we will offer you a place in one of our courses, subject to availability. We'll work with you to find the most suitable course that aligns with your aspirations.
Open Days: We conduct Open Days once every term, providing an excellent opportunity for you to interact with our tutors, engage with our graduates and current students, and witness live demonstrations of our teaching methods. If you can't attend our scheduled Open Days, we're more than happy to arrange a private tour to accommodate your schedule.
Our aim is to make your journey into the world of makeup artistry as seamless and informative as possible. We look forward to helping you take the first steps towards a rewarding and creative career.
When you enrol onto one of our courses, we've got you covered with all the necessary products and tools right here at our academy. There's no need to worry about bringing anything along unless you prefer to do so.
For those of you embarking on our longer courses, spanning 12 weeks or more, you'll receive a professional and comprehensive kit carefully curated by our award-winning tutors. This kit includes everything essential to kickstart your career as a makeup artist and features renowned brands like Mac, Kryolan, MyKitCo, Denman, Inglot, and many others.
The best part? This entire kit is provided to you at no extra cost when you enrol in one of our full-time courses. We believe in equipping our students with the best tools of the trade from day one, ensuring you're ready to excel in the world of makeup.
Have a look at our kit video below!
As you step onto the path of makeup artistry with us, remember that The Iver Makeup Academy is not just a place to learn but a supportive community of passionate artists and educators. We're here to help you explore your creativity, refine your skills, and seize the opportunities that come your way.
If you have any questions or would like to find out more, please email us at info@iveracademy.co.uk. Our next Open Day is 30th September 2023.
Sign up here if you would like to book a place.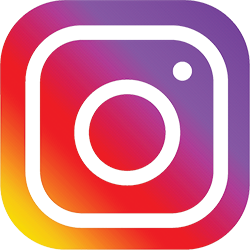 Instagram   iver_academy
Facebook   The Iver Makeup Academy