Professional Beauty – The Iver Make Up Academy Stand 74
Monday, February 27, 2017
To Professional Beauty at the Excel Centre in London's Docklands.  The Iver Make Up Academy spent two days (Sunday/Monday) at stand 74, fortuitously located opposite the Warpaint live stage.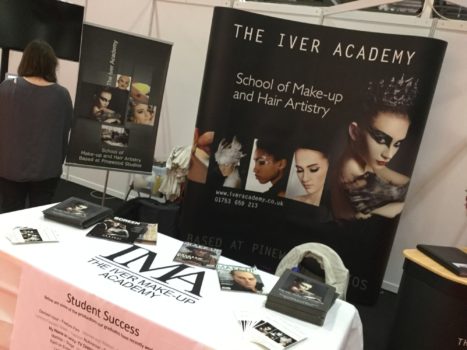 We were perfectly placed for a day of demos, glitter and glam.
Tutor Jane Maier was up on the live stage at 12.15 to talk through a demo of 'a period character, an 18th century female' along with Iver Make Up Academy graduate Jenny Watson applying the make up and wig.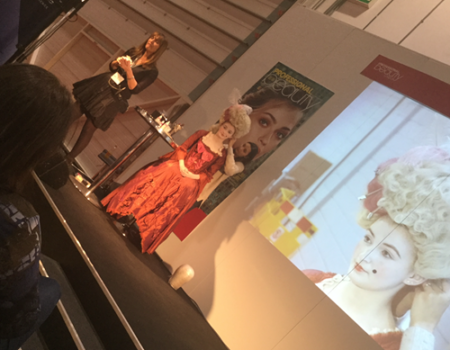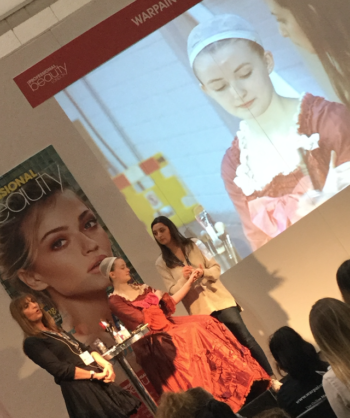 Warpaint held various competitions over the course of the two days and we are proud to announce that Iver Make Up Academy graduates Donna Brown and Mazz Hannah both placed second in their respective categories.
Mazz Hannah was in the Warpaint body paint competition and the theme was 'love is all around'.  That's her on the left.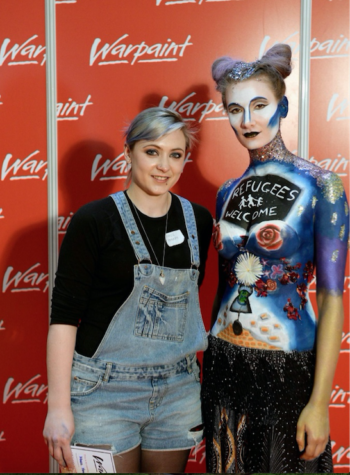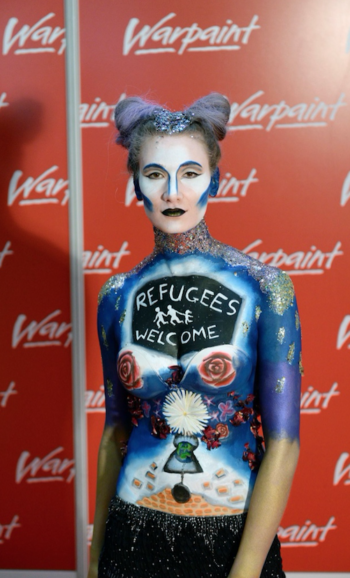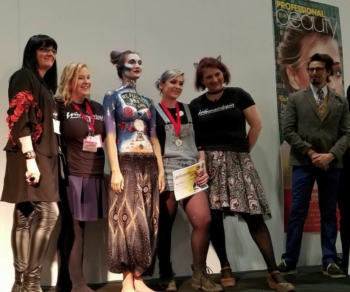 Next up was graduate Donna Brown on Monday.  Her brief was a tv/film character – French Revolution.  Once again an amazing effort by Donna.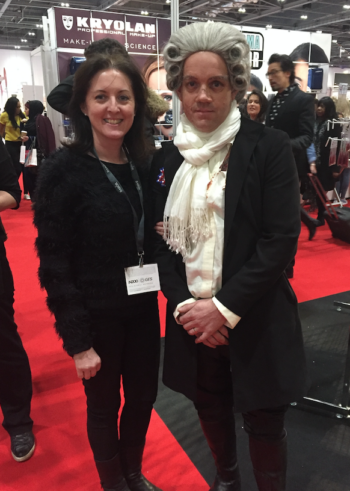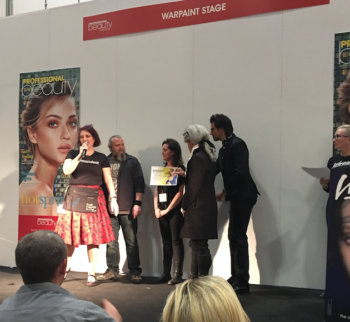 We hope all who visited us enjoyed what they saw and came away inspired……