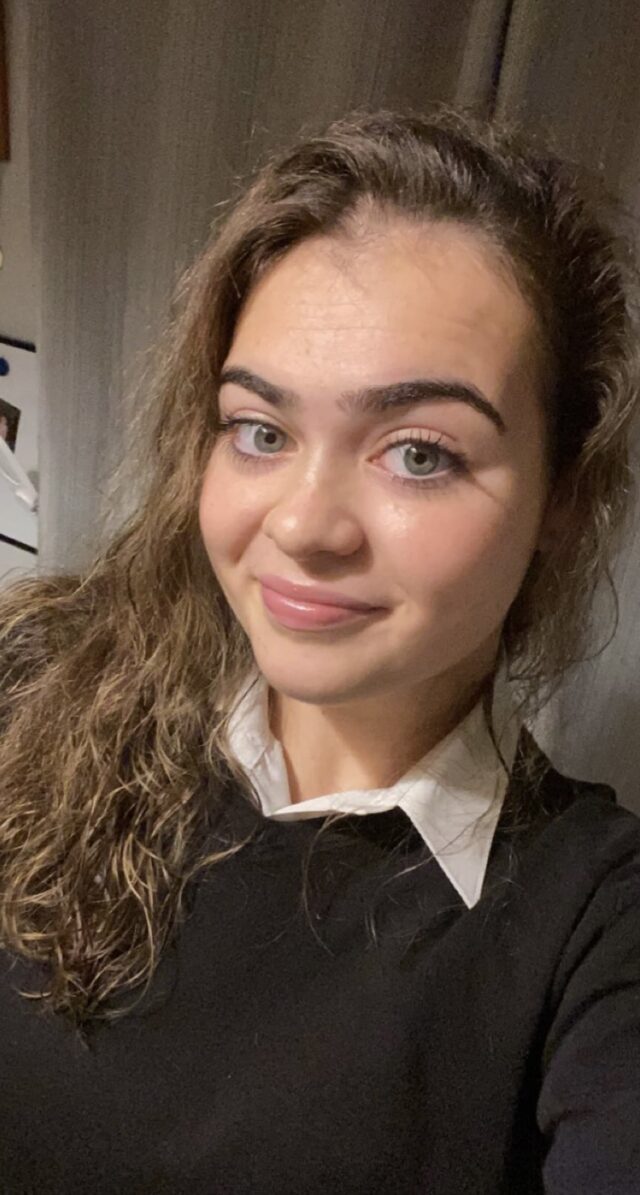 Paula Albuquerque
Graduating from The Iver Makeup Academy having completed the Advanced Certificate in Hair and Makeup Artistry I have gained in confidence and responsibility which has helped me in working well under pressure as well as within a team. I am seeking Hair and Makeup Trainee Job opportunities and being an excellent self-starter, I am keen to learn how things work and how things can be achieved either through experience or problem solving as I sure do love a challenge !!
Work Experience
Silo AppleTV – Working in a crowd room for 6 weeks
(3rd April 2022 – 19th May)
Wig Assistant, Royal College of Music
(March 2023 – 4 days )
Hairstylist, London Fashion Week – "Ingrid Kraftchenko", London
(February 2023 – weekend)
Team member of PAM – Precious About Makeup store, London
(January 2022 – May 2023)
Hair and Makeup Artist, Student Photoshoot Collaboration, London
(December 2022- 1 day)
Hair and Makeup Artist, Short student film – "Old Man Con Man", London
(November 2022 – weekend)
Hair and Makeup Artist, Private clients, London
– Haircutting/ barbering
– Event Hair and Makeup
Halloween Face-Painting, Pinewood Studios
(October 2022- 1 day)
Work Experience at a Hair Salon, Louvre Hair Salon, London
(April 2018 – 1 week )
Education
– Completed the Advanced Certificate in Hair and Makeup Artistry (Sep-March 2022/23)
– Achieved all 8 GCSE's: GRADES 6 – 9
– Achieved 4 A-Levels: GRADES A*- C
Years of Experience
Hair Dressing

1 year

SFX

1 year

Prosthetics

1 year

Barbering

1 year

Wig Dressing

1 year

Knotting

1 year

Airbrushing

1 year

Body Art

1 year

Other

I am also self taught with threading. I also have knowledgable and practical skills with bald caps, plastic partings, tattoo making, switches and cluster making and facial hair.
Other
Languages

English, Spanish, Portuguese

Areas can work in

Happy to work anywhere

Driver License

Yes and with a car

References

Liz Tagg Wooster - Liz.Tagg@iveracademy.co.uk