Spooky Season with Georgia Hobbs
Nestled in the heart of Pinewood Studios London, The Iver Makeup Academy is the go-to spot for learning industry standard makeup skills and techniques that'll set you up for success in the makeup world. Our courses range from quick two-day Tasters to hair and makeup to a comprehensive 30-week Advanced Certificate in Makeup and Hair Artistry.
Back in 2016, Georgia Hobbs graduated from our Advanced Certificate in Makeup and Hair at The Iver Makeup Academy. We caught up with Georgia to see what she's been up to since leaving.
What first made you want to begin working in this industry? When was that, and how old were you?
I first started messing around with makeup when I was in college. I was studying fine art and used makeup to create a lot of my own reference photos for painting. At that point I had no idea makeup for film and TV was a plausible career.
How did you find out about the Iver Academy?
It was my dad who suggested the idea to me and a couple of weeks later I was on my way to Pinewood. Minutes in I was sat in a chair to model for one of the students.
What courses did you do?
I did the 30 week course as I had less than no experience in hair styling or cutting. At first I found anything hair related really difficult, but being surrounded by great tutors meant that didn't last long. Period hair styling quickly became one of my favourite parts of the course
Favourite moment in your career so far?
Since leaving Iver I've been lucky to have the most incredible opportunities and work with some of the most wonderful makeup artists. A moment that stands out to me is hearing Marc Pilcher, (my designer on the first season of 'Bridgerton') thank me in his Emmy speech after the team won the Emmy for Best Period Hairstyling.
Another stand out moment for me was getting to work with one of my idols, Peter Swords-King on 'The Little Mermaid' and 'Enola Holmes 2'. Flying abroad to film Mermaid for 5 weeks in Sardinia was surreal, the heat was a huge challenge for us. Constant sun cream application, wig glue melting in the sun. As well as having to dive into the sea (sometimes fully clothed!) for checks.
One of my main responsibilities in Sardinia was tattoo cover for one of our Mermen. I had to cover his entire upper body, and it needed to stay on for 12 hours in the sea. Tattoo cover quickly became my speciality, and a product I love to use for this may come as a surprise to many. My skin illustrator hair palette. The light shimmer in this is great to flick over to make skin look less flat after tattoo cover.
One of the obvious perks of this career is getting to meet and work with celebrities. I got to assist Peter with Helena Bonham Carter on Enola which was a true dream come true for me.
Although this career has its challenges, I truly love what I do. I get the privilege of seeing things not many people do. And meeting some of the most wonderful and inspiring people. Your team truly becomes your family. I can't wait to see where this career takes me, I'd love to design original characters in the future and continue learning to become the best artist I can be.
Any Advice?
If I could give aspiring makeup artists one bit of advice, it would be to treat everyone you meet with the same level of respect that you'd treat your designer. Every single member of the team is vital to the smooth running of the makeup department. But also, enjoy it. There will be hard days where you're tired and maybe a bit grumpy, but when you look back on a job after you've wrapped, you'll miss even the hard days!
Have you seen our current Halloween Competition on our socials? Bag yourself the chance to win a space on our Taster Course, or a space on our Under 18s SFX Workshop or even prosthetics made by the one and only JessFX! Entries close on the 31st October 2023 at midnight and winners will be picked on 1st November 2023. Head over to our Instagram or Facebook to enter!
If you have any other questions, please email us at info@iveracademy.co.uk. Our next Open Day is 27th January 2024 sign up here if you would like to book a place.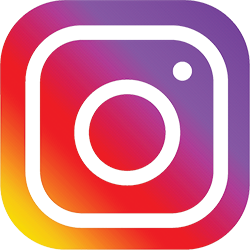 Instagram   iver_academy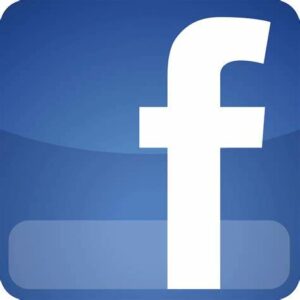 Facebook   The Iver Makeup Academy