All About IMA
Have you always wanted to become a Hair and Makeup Artist in the Film and TV industry? At The Iver Makeup Academy we have a fantastic variety of courses taught by our highly respected award-winning teaching team.  
Here you can find everything you need to know about our application process.  
Enrolment Process
First of all, if you decide you are interested in one of our courses, we have a tried and tested process to follow. This starts with a zoom call with our Principal Liz Tagg-Wooster to talk you through which  course is right for you. You will have the opportunity to ask questions and Liz will explain the different courses and career progression once you have graduated.
We then like to see a Portfolio of work which could be anything Art based. If you don't have a portfolio, we recommend that you come on our Taster Weekend . This weekend enables you to  get a taste of how our courses run . We can also ensure that you have a good artistic eye and are able to access our curriculum. A place on one of our courses will then be offered to you, subject to availability. 
We also run Open Days once a term, which is another brilliant opportunity to talk to our Tutors, graduates, current students and to watch live demos. If you can't make our Open Days, we can arrange a private tour.
Accommodation and Travel
We are located in the heart of Pinewood Studios. If you are unsure about accommodation, there's no need to worry as we have an accommodation list with many suggestions. We also add you to a WhatsApp group with other students before you start so you can see if there are any other students  looking to share accommodation. 
There are many great websites to look at such as SpareRoom.com or Facebook pages such as Crew rooms where other like-minded people from the industry may be renting or looking for rooms. 
There are  excellent transport links into the Studios. Pinewood has a free Shuttle buses that run throughout the day from four different train and tube stations: Uxbridge, Slough, West Ruislip and Gerrards Cross. These stations have excellent links into London. If you are driving there is plenty of free parking on site . 
Kit
If you are coming on our courses, we have all products here for you to use, no need to bring anything unless you wish too. If you are attending one of our longer courses, 12 weeks and upwards a  professional comprehensive Kit is included in your course fees. The kit been hand selected by our award-winning tutors and  includes everything you will need to start your career as a makeup artist. It utilises brands such as Mac, Kryolan, Denman, Inglot and many more. This entire kit is free when you sign up to one of our full-time courses.
Agency
 and Aftercare
 All graduates become part of  our in-house agency. Each graduate has a portal page where they can upload their C.V . The portal link is then emailed out to productions that are in the process of crewing up. You can see our agency portal page here,  Hire a Makeup Artist .
We also have a steady stream of enquiries for HMUA's  from student films and low budget productions to West End Theatre, BBC, Netflix, Disney and more…
If you have any other questions, please email us at info@iveracademy.co.uk. Our next Open Day is 28th January 2023 sign up here if you would like to book a place.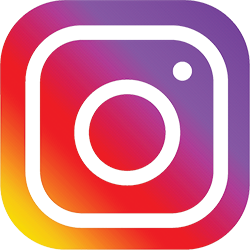 Instagram   iver_academy
Facebook   The Iver Makeup Academy