The Iver Make Up Academy Bursary
Wednesday, October 5, 2016
Great news from us here at the Iver Make Up Academy!
We are now able to offer a generous bursary for one make up and hair student for our 14 week foundation certificate course running from 24th April 2017 – 4th August 2017.
To be eligible for this bursary you would need 3yrs proven experience in at least one of the following –
 Art
 Design
 Beauty
 Hairdressing
Plus, photographs of work to show makeup, hair or prosthetic interest.  These do not need to be professional shots.
The value of this bursary is up to 40% of the full fee and there is just one award available.
Final date for entries is 9th December 2016. All eligible applicant will be contacted by 6th January 2017.
Successful applicants will then go through to stage 2 of the selection process which will involve an interview so you would need to be available between 16th-27th January 2017.
Applicants will need to demonstrate their financial need and commitment to the course.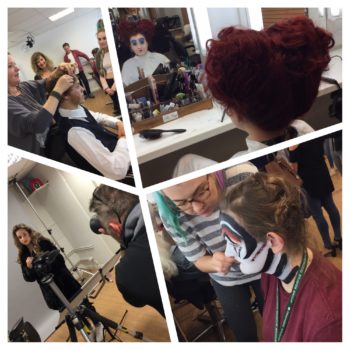 Anyone interested in applying for our bursary, please email info@iveracademy.co.uk for an application form.