The Iver Makeup Academy's Collaboration With NFTS
Friday, July 29, 2022
The Iver Make-Up Academy delivers the best training in industry-based Makeup, Hair and Prosthetics courses for Film, TV, Theatre and Fashion. We train our students in all the skills required to start a career. 
IMA have worked collaboratively with NFTS (National Film and Television School) and their students since 2016 on many of their courses. From first year films to graduate projects. This has given IMA students the opportunity to get real life experience of what it is like working on set.  
First Year Films
With the support of a tutor, The Iver Academy students work with NFTS students on their First Year Films. This involves an initial planning meeting with the Director and Producer where the concepts are discussed, along with budget and schedules. It also gives the Makeup teams the opportunity to bring up any questions about the production before the shoot so that when filming begins it runs smoothly. 
 Graduate Films
 Over the years many of our students have worked on NFTS Graduate Films. This is done without an IMA tutor present but we are always at the end of a phone to help iron out any problems. How it works is, the NFTS students contact us through the Iver Academy agency and the project is then circulated to our students and graduates. These are expenses only jobs, as the nature of a student film is that budgets are very small. To be in the running for trainee positions on films and high-end TV, it is important to have experience and working on student films is a great way to build your C.V. 
Two of our graduates Louisa Collins and Maria De Melo recently worked on a First-Year film. Louisa said "working with the NFTS was such a fantastic experience. Giving us a real insight into what it takes to design a film from start to finish, and having the chance to meet other up and coming people from all departments within the film and television world. It was amazing fun."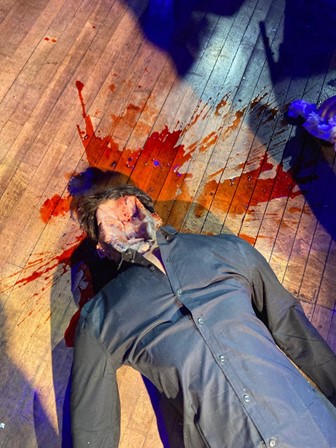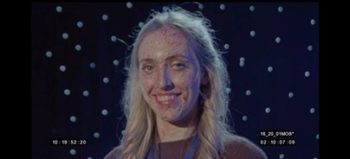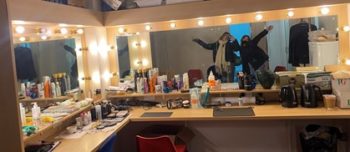 Stella McCartney Commercials
Back in 2019 we collaborated with NFTS for a Stella McCartney Breast Cancer Awareness Commercial. Our graduate Beth Ansell was the Hair and Make-Up Artist for it. Beth said that "working on the Stella McCartney Breast Cancer Awareness campaign with the NFTS was an amazing opportunity. Everyone was very friendly and professional; it was so eye opening to hear the stories of each person's cancer experience. I was honoured to be a part of such a special awareness video."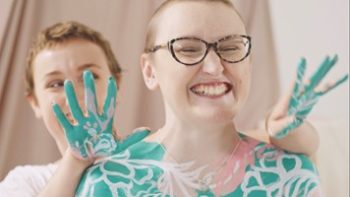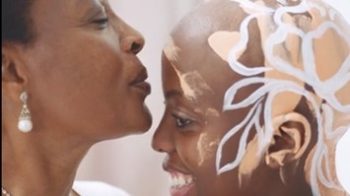 VFX Workshop
 Our most recent collaboration with the NFTS was a Prosthetics and VFX Workshop for the NFTS, VFX, Master's program. Our brilliant tutors: Renata Gilbert, Jess Heath and James Adams created a casualty Prosthetic of a blown off ear and a hole through the hand. Ordinarily this would have been drenched in blood but the VFX students wanted to see what they were working with. This was then filmed in our studio so that the VFX students can work with it back in their Beaconsfield studios. We will share the results on social media once we have them.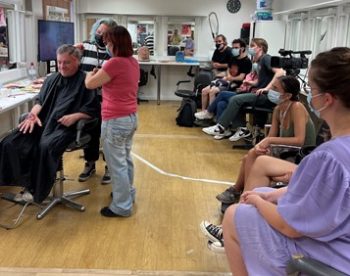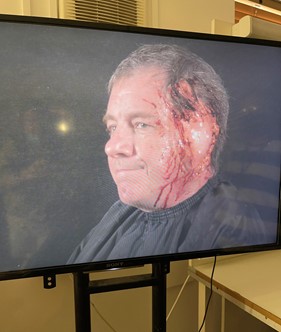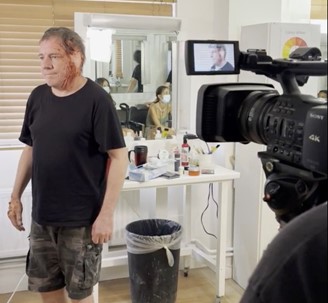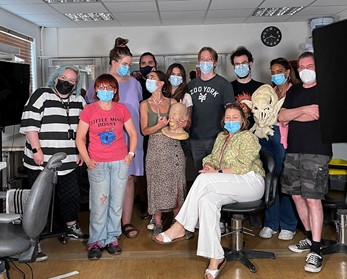 Any film makers that would like to work with our Students and Graduates please contact our Agency: agency@iveracademy.co.uk  
 We run a variety of courses and have an Open Day on 25th September where you can get the opportunity to watch live demos yourself, book your place now!