Filming Day Experience at The Iver Makeup Academy
The Iver Make-Up Academy delivers the best training in industry-based Makeup, Hair and Prosthetics courses for Film, TV, Theatre and Fashion. We train our students in all the skills required to start a career. 
As part of the Industry Ready Module on our Advanced Certificate in Makeup and Hair, our students get the opportunity to use all the skills they have gained and experience the process of what it's like getting from script to screen. Students do a final script and continuity breakdown, design character looks and prepare wigs, facial hair and prosthetics to then work in real time to fully understand how to work on set.  
Over the past few weeks our students have been prepping for our April filming day, using the script 'The Night Watch' based of the novella by Sarah Waters. The Night Watch is a haunting collection of intertwined narratives about Londoners living through the Blitz. 
Watch our behind the scenes as our students become industry ready below! 
Script Breakdown
Hair & Makeup Character Practice
Q&A with Marcus DF White
As part of prep for filming day, we gave our students the chance to have a Q&A with BAFTA and RTS nominated and Award winning Director Marcus DF White. The students got to ask questions about life on set, the Dos & Don'ts as well as personal questions about Marcus's exciting career of directing.
Marcus DF White studied Drama at the Royal Conservatoire of Scotland, formerly RSAMD, and at Glasgow University then worked and trained in Drama Production at the BBC in London for ten years. Marcus attained a place on the highly competitive BBC Directors Course and went on to direct successful and commercial dramas such as The Bill, Casualty, Taggart and BAFTA award winning Children's Series Jeopardy and Roman Mysteries.
BTS of Filming Day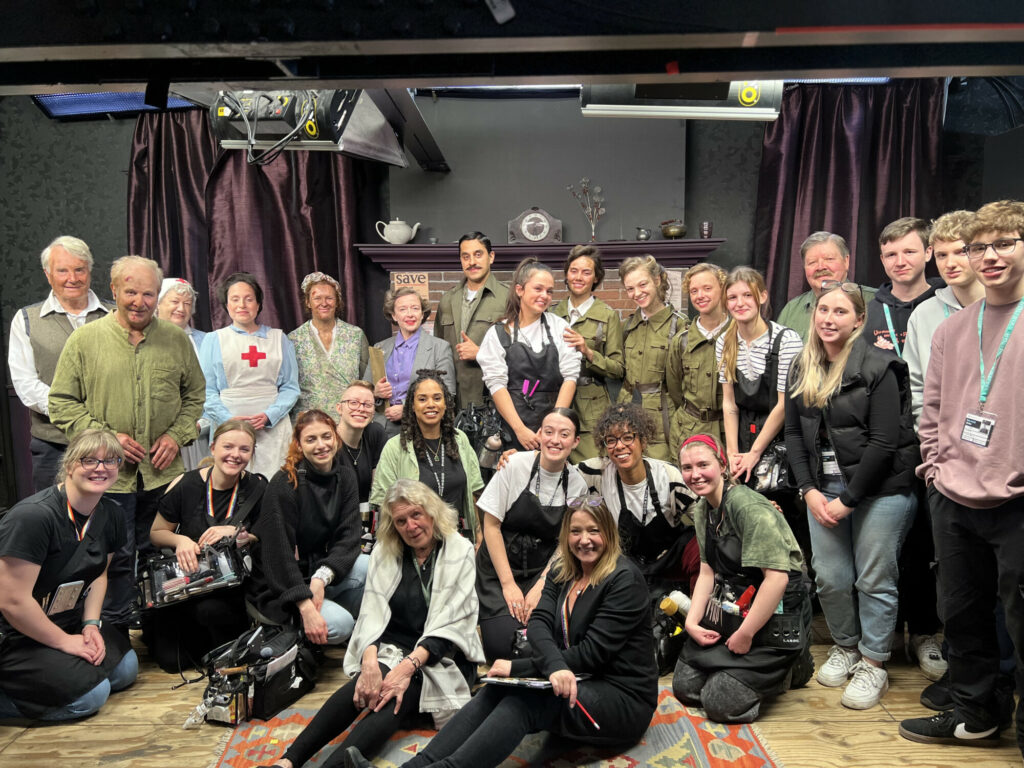 The Iver Makeup Academy offers so many opportunities for its students in house and in industry. We're based at Pinewood Studios, giving our students the opportunity to gain practical experience and learn from award-winning tutors. The Iver Makeup Academy has an agency that can help secure opportunities to work in the film industry for all course graduates.  If you'd like to learn more about our courses, please contact us or visit us at our next Open Day on the 29th April 2023!