April Grads Six Months On…
Six months post-graduation, The Iver Makeup Academy's April graduates have been making their mark within the makeup and hair industry. We reached out to a few of our post grads to hear about the exciting work they have been doing! Darcie, Lizzie, Paula and Cara all completed our Advanced Certificate in Makeup and Hair Artistry.
What first made you want to begin working in this industry? When was that, and how old were you?
Lizzie: I've always loved stories, and always had an incredibly vivid imagination. However, being dyslexic, I struggled terribly with reading, and so being able to watch Films and go to the Theatre was the perfect way to access those stories and see the worlds and meet the characters I struggled to reach in books!
Darcie: I first discovered this industry when I was about 13 (I think!). My uncle Mark had first started working in film as a standby rigger a few years prior, and knowing that I enjoyed makeup, and all things creative he suggested I looked into a career doing Hair & Makeup in Film/TV/Theatre. I was also lucky enough to join him to have a look around on set while he was working on Wonder Woman 1984 and he introduced me to some makeup artists. I found it all so fascinating.
Cara: Honestly after watching a behind the scenes documentary on The Walking Dead, it heavily featured the Makeup SFX Designer Greg Nicotero, who was explaining about the process it takes to make the Zombies and all the gore and I was hooked. Probably around 2020. I bought a bunch of SFX makeup and started practising on myself, which led to me checking out a few courses. I was 31/32
Paula: I have always wanted to work in this industry from the age of about 5 and it all sparked from me doing dance lessons – I would always want to do the hair and makeup and not so much remember the dance routines. I wouldn't only do it on myself but my sister and dance friends too.
What was your favourite element/subject throughout your studies?
Lizzie: Well, I could confidently say absolutely everything, but that's the easy answer! So, if I had to choose, I would say Period Hair. I've always been in love with Period Dramas, and the hairstyles are truly beautiful. I had no experience with hair when I first started, but I have absolutely fallen in love with it! There's also a sense of pride when you're able to create styles you didn't think you'd be able to in the beginning. So yes, probably Period Hair!
Darcie: I feel like this is a lot of people's favourite, but I loved doing period hair. Each period comes with its own shape and characteristics often reflected by the outfits, architecture, and events of the time. I loved learning the styles of each period, and not to mention it was so cool to see myself and my friends in the style of each period when it came to project days. My top three would be the 60's, the 20's or 30's (can't pick!), and of course the 18th century 'big wigs'. I think September 2022 me would have been really shocked and proud of what March 2023 me produced when we did those 18th century wigs!
Cara: My favourite was definitely SFX and prosthetics, but closely followed by Advanced hair artistry which really surprised me.
Paula: I have always had a great passion for hair, and it is because of this that I found period hair the most enjoyable of all. More specifically, the late Victorian era! Where there was a lot of carefully constructed curls and delicately braided twists. To top it off, the fact that these hairstyles are extremely difficult to master only deepens my admiration and fascination.
What releases have you worked on since graduating?
Lizzie: I was extremely lucky when graduating to be able to work on The Rings of Power Season 2, a true dream job for me! I was able to work on both Main Team and Crowd and so the variety of experience I was able to gain was amazing. I was so nervous when I began but everyone was just so lovely, and I had the most incredible time! The hair and makeups were awesome, and each so unique and different from the next. I had to pinch myself constantly! Unfortunately, as that job ended the industry became affected by the Strikes, so finding more film work became more difficult. Alongside dailies on SAS: Rogue Heroes I have had a great time working on several short films, photoshoots, and promotional videos. I've also followed my love for Theatre. I got to do the Hair and Makeup on a production called "Leave It to The Maid" and worked on the National Theatre's The Odyssey. I am incredibly excited to come back to the National Theatre, as I have just started as a Wigs Assistant there!
Darcie: I think most of the TV/Film projects I've worked on so far aren't actually out yet! I do know they've released the trailer for a rom-com called This Time Next Year that I worked on earlier this year with some of my Iver friends, and a lot of other lovely people. Was a bit starstruck one day on this production as I got a hug from Lucien Laviscount! I was blushing for about half an hour afterwards. I'm excited to watch this when it comes out.
I have also worked on a few music videos that are out and published on YouTube. These include Becky Hill's 'Disconnect', HRVY's 'Stolen Heart', Nath Brooks' 'Change for Me', and Fraser T Smith (also known as Future Utopia)'s 'Something Real'. I have also worked on 2 London Fashion Weeks now too; they are a lot of fun. I owe a big thank you to Cinta Miller who took me on these projects with her.
I also owe a big thank you to Sarah Jane Pucci, who introduced me to the world of theatre. I worked on an opera with SJ, and then she helped me and some of my friends out in getting us some work experience at the National Theatre for their production of 'The Odyssey' back in August. From this work experience, I am currently working as part of the WHAM team at the National Theatre for their huuuuge production of Roald Dahl's 'The Witches'.
Cara: I've done 3 short films and BBC series 'A Good Girls Guide to Murder' and just about to embark on a Netflix series.
Paula: I have worked on a few short films, one called "Old man Con Man", a production on AppleTV, a production on ITV, McFly tour show in Birmingham, The makeup for the fashion show "Edeline Lee" which then went on the Vogue Runway website, Worked in theatre for the show "La Cage Aux Folles" at the regents Park open theatre and also done a few bridal events (one which included having to do the bridesmaids hair for a royal family member!! )
What is your favourite thing about working in the industry that you do? 
Lizzie: The people. I just love meeting people! With this job your network and your horizon expands massively, and you get to meet all kinds of people, from all walks of life, from all over the world, all with the coolest stories! I have so enjoyed getting to know everyone from the Hair and Makeup department, other crew members, actors, and supporting artists. It's a creative industry, and so getting to spend your day working alongside likeminded and other creative people is really inspiring and motivating.
Darcie: I love that this job can take you absolutely anywhere, meeting people from all walks of life. For example, since I graduated in April work has taken me to; the oldest standing ballroom in London, one of Henry VIII's castles and in his bedroom and bathroom (in fact, the wall was hammered inwards due to how fat he was!), a battlefield, a makeshift rave, a spy headquarters, and a funny one was catching the public's reactions as we walked a sad pierrot clown around the busy parts of London.
Cara: That every day is different and I'm constantly learning.
Paula: What makes working in this field so enjoyable is that no two jobs are ever the same, so you are constantly learning new things. I do also adore that you get to know so many people while working, and that once you leave a job, you frequently cross paths with former coworkers in new productions.
What aspirations do you have in terms of future projects?
Lizzie: I would just love to work on anything and everything! I would love to do more Fantasy projects, being a huge fan of watching them! The Hair and Makeups are always so amazing and I'd love to be back in that environment again. I would also love love LOVE to work on a Period Drama (I think my mum would like that too!! We always watch them together).
Darcie: One thing about this job that I love is its unpredictability. You never know where the wind will take you and that makes me excited for what the future holds. However with this being said I would definitely like to continue to work in theatre for a while, if I'm lucky enough I'd love to work as a Head of Wigs in the West End one day too! Working in Film/TV is also a lot of fun, and I love the atmosphere in crowd rooms and on set. I'd love in the future to also be an artist working on big feature films, or supervise a crowd room one day in the future too. But for now, I am very happy with where I am, looking forward to whatever comes next!
Cara: To work with Greg Nicotero on one of The Walking Dead shows for sure
Paula: I would absolutely love to work on a big well known period drama as well as hopefully in the next 2 years or so potentially stepping up to the next level as a Junior Makeup Artist.
In the six months since graduating from The Iver Makeup Academy, our April grads have been navigating the real-world challenges of the industry with grit and determination. Their futures are looking bright and catching up with them reminds us that with dedication and genuine love for what you do, the possibilities are endless. We look forwarding to catching up with them again in the future!
Interested in following the same paths as Lizzie, Darcie, Cara or Paula? Contact us here or sign up to our next open day to have a chat with our students, graduates and awarding winning tutors.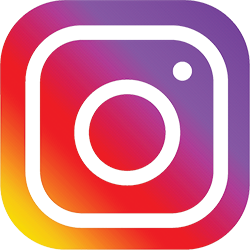 Instagram   iver_academy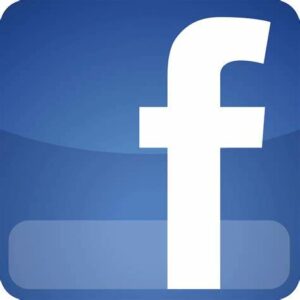 Facebook   The Iver Makeup Academy